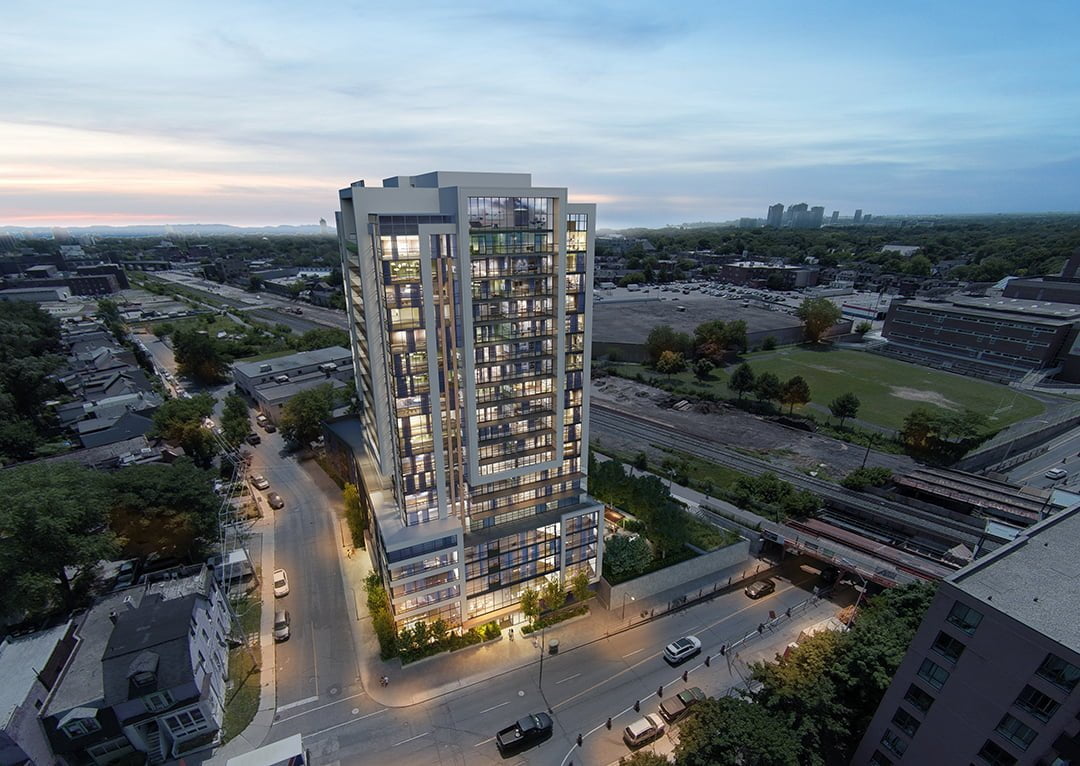 3D Rendering In Toronto
EnDesign's 3D Rendering service is ideal for successful planning of any project:
Architectural Visualizations Renderings
See your architectural plans brought to life with accurate and stunningly realistic 3D Architectural rendering in Toronto of your planned building. Architecture is all about accurate design and creating buildings that stand out. What better way to start seeing your vision come to life than with a detailed 3D rendering? For even greater impact, we can also convert renderings into video Show Reels. Whether it's residential or commercial building plans, an artchitectual 3D rendering of your future building is going to allow you to fulfill your architectural vision more easily.
Commercial Renderings
If you are in the process of building a commercial space for your business, you are likely coordinating several things at once at any given time. A lot of planning goes into a commercial space, and a 3D rendering of your plans is going to help lay out a clear and accurate vision of exactly what you are trying to achieve – a beautiful space in which customers will feel comfortable.
Real Estate Renderings
In Toronto, a 3D Architectural rendering can be very useful in the world of real estate. Gone are the days where the only way to see the inside of a home when in the market to buy is to visit and take a tour. With real estate 3D renderings, you can tour a home in its entirety without ever having to get up off your couch. Rich in detail and extremely realistic, an Architectural 3D rendering can walk you through each and every room in a home.
Sports Industry Renderings
The world of sports involves the use of special, large buildings and arenas. An area of such immensity needs to be planned accordingly down to every detail. A 3D Architectural rendering is a great way to lay out a vision for any large empty space. You can go from emptiness to a space fitting thousands of spectators much more easily with a 3D rendering to guide you.
Product Renderings
The design of your product is critical to its effectiveness and usefulness, meaning you're going to want to get every detail just right. A 3D rendering can help guide you towards designing a sleek and solid product by giving you a complete final picture of your desired end result and allowing you to work towards that result much more efficiently.
Our 3D rendering services are mirror reflections of your design ideas. Whether you want to showcase a product concept or create a walkthrough for a property still under construction our services can help you show clients and colleagues the closest thing to the real object. You can see some of our past 3D rendering projects in our portfolio.
We offer all types of rendering services including residential, interior design, commercial, trade show exhibits or rapid prototyping. The best quality is reached by making 3D art accurate, detailed and startlingly real. We work closely with our clients to ensure that we don't miss a single detail. We also provide our innovative suggestions, alterations and expertise throughout the different stages of the design process.
A 3D rendering allows viewers to relate to the concept more clearly with a depth and feel for the project. It enables the client to understand the project on a large or small scale. We visually bring your ideas to life so you can save time and money.
How it Works
We have a complete 5 step process of how we get 3D renderings from concept to execution. Check out our how it works page for a complete breakdown of our process.
Check out our recent articles on 3D Rendering
In the world of visual representation, both 3D rendering and virtual staging play crucial roles in showcasing structures, spaces, and products. While they serve similar purposes, there are distinct differences between the two techniques, each with its own set of...
read more

Address
Toronto
130 King StreetWest Suite 1800 Toronto,
Ontario M5X 1E3 Canada
Phone
1-844-RENDER9
(1-844-736-3379)
Address
New York
99 Hudson Street 5th Floor
New York, New York NY 10013
United States of America